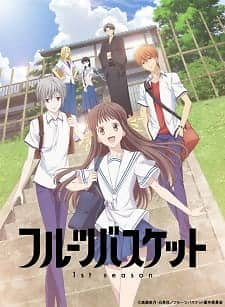 ---
---
Type : TV
Episode : Unknown
Status : Currently Airing
Aired : Apr 6, 2019 to ?
Producer : Unknown
Genres : Slice of Life, Comedy, Drama, Romance, Fantasy, Shoujo
Duration : 23 min.
---
---
Sinopsis :
Setelah tragedi keluarga mengubah hidupnya, Tooru Honda siswa berumur 16 tahun pindah rumah. Sekarang dia tinggal di rumah klan Souma yang misterius. Saat Tooru mengetahui rahasia para anggota keluarga Souma, mereka berubah menjadi binatang zodiak.
sinopsis lebih lanjut : Myanimelist
---
---
LINK
---
---
Selamat Menonton dan jangan lupa kunjungi Fansub nya y ^_^