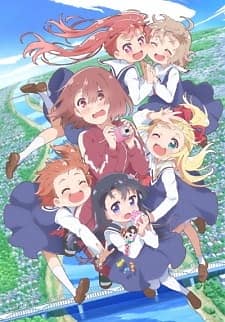 Episode : 12
Status : Finished Airing
Aired : Jan 8, 2019 to ?
Producer : Unknown
Genres : Slice of Life, Comedy, Shoujo Ai
Duration : 23 min. per ep.
---
---
Sinopsis :
Suatu hari, Hoshino Hinata murid kelas 5 SD mengajak temannya, Shirosaki Hana ke rumahnya, dan Kakaknya Hinata, Miyako seorang mahasiswa, jatuh cinta pada Hana pada pandangan pertama. Miyako berusaha agar bisa akrab dengan Hana, tapi perilaku canggung dan pemalunya membuat Hana waspada. Meski begitu, Hana perlahan membuka dirinya pada Miyako, yang ingin menjadi akrab dengannya.
---
---
LINK
---
---
Selamat Menonton dan jangan lupa kunjungi Fansub nya y ^_^